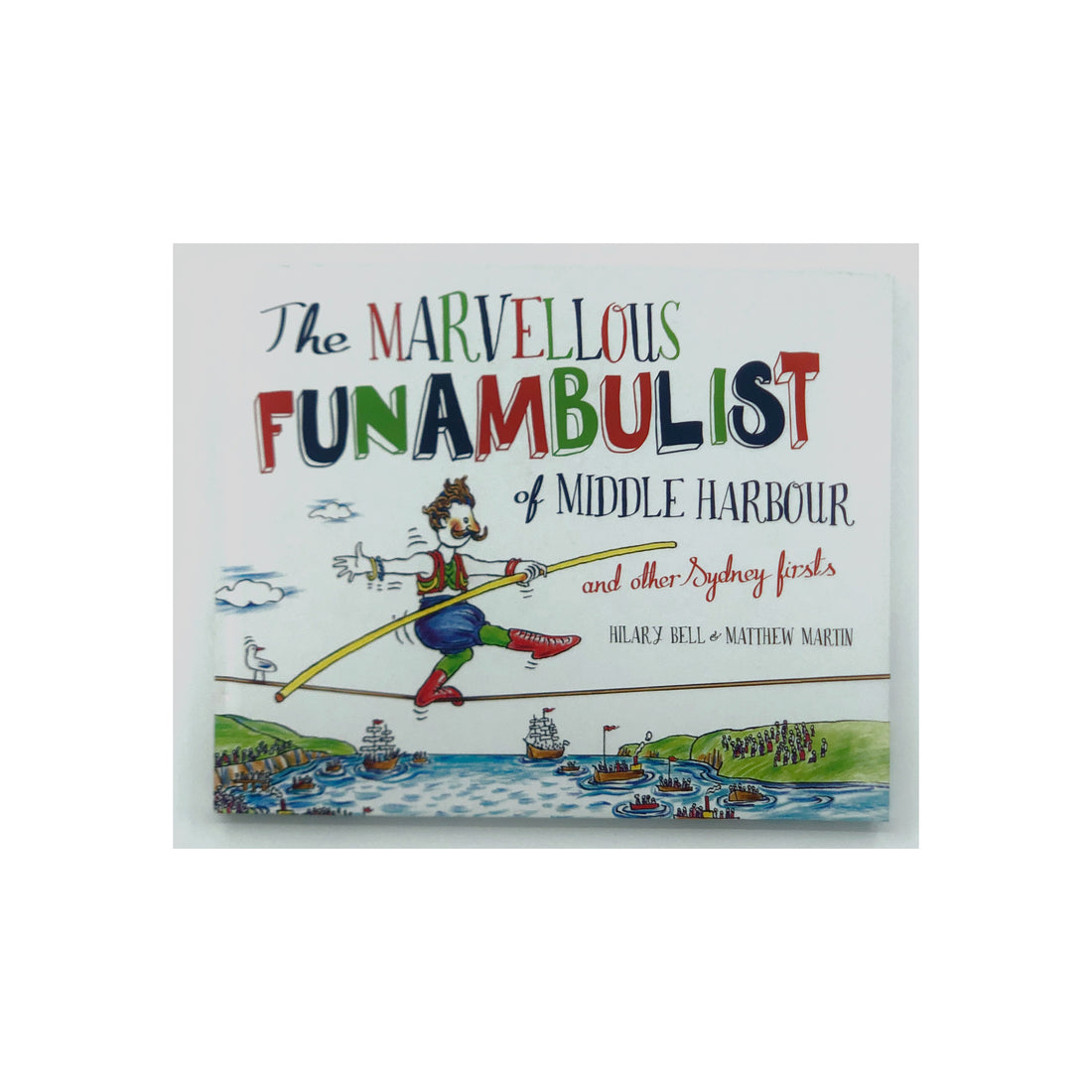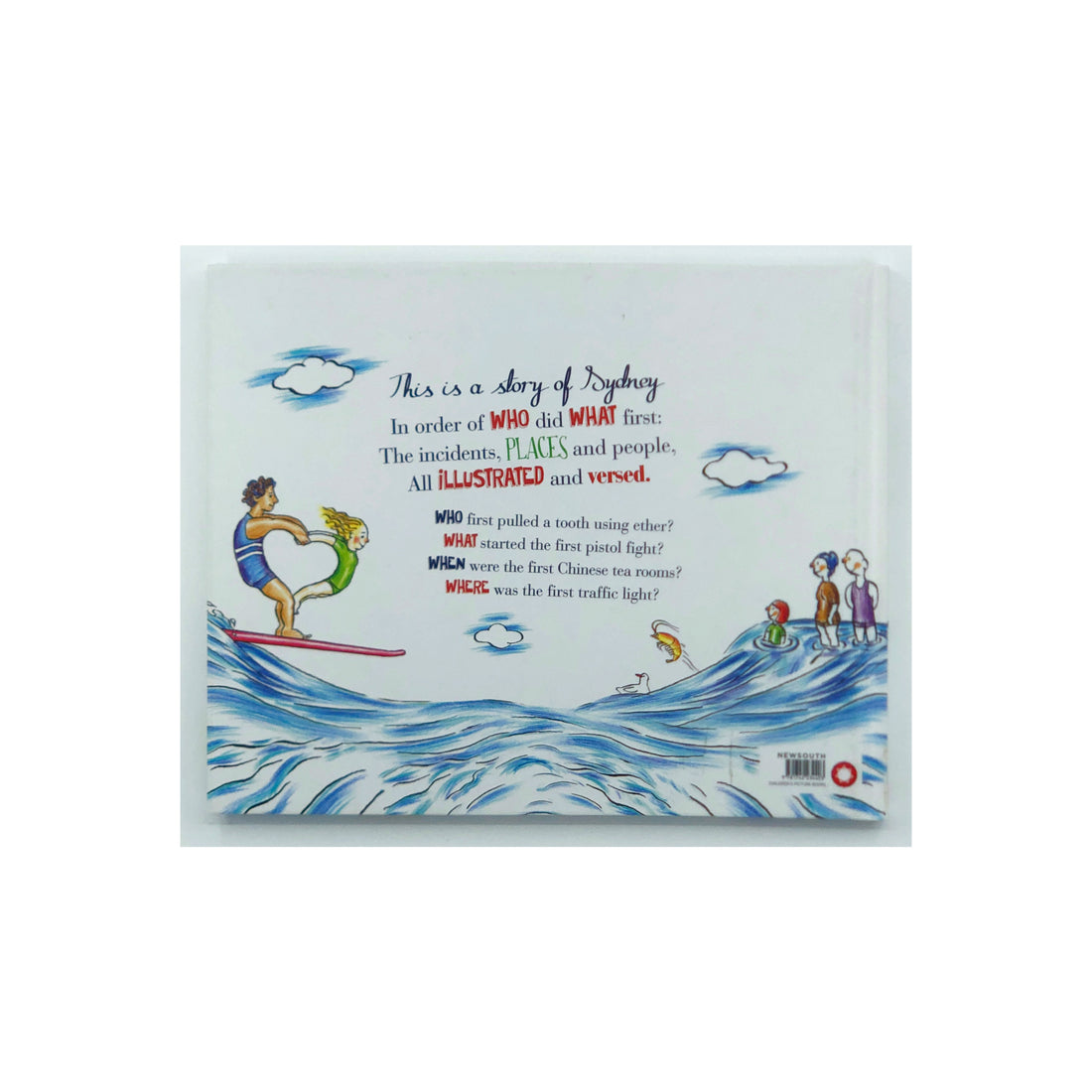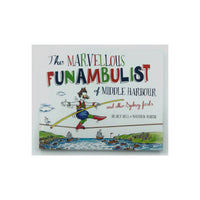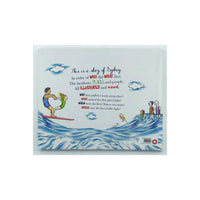 The Marvellous Funambulist of Middle Harbour and other Sydney firsts by Hilary Bell
Illustrated by Matthew Martin
This is a story of Sydney
    In order of who did what first:
    The incidents, places and people,
    All illustrated and versed.
    Who first pulled a tooth using ether?
    What started the first pistol fight?
    When were the first Chinese tea rooms?
    Where was the first traffic light?
Through a series of (unexpected) 'firsts', Hilary Bell and Matthew Martin trace the events, people and places that have shaped their city, however unintentionally. Where else will you find Sydney's first traffic light sharing pages with its first tightrope walk across Middle Harbour? (And just so you know, it was performed by the marvellous funambulist Henri L'Estrange in 1877.)
Condition: Very Good Condition
Format: Hardcover 
Age: 6-8
Hilary Bell is the co-creator, with illustrator Antonia Pesenti, of Alphabetical Sydney and Numerical Street. She is an award-winning playwright whose plays have been produced, published and translated around the world. Hilary also works as a mentor and dramaturge, and as a playwriting teacher. Matthew Martin is a cartoonist whose work has appeared in publications all over the world, including The New Yorker, Time, Rolling Stone, the Village Voice, The New York Times, The Times in London and The Sydney Morning Herald. He has exhibited widely and has been a finalist in the Dobell Prize for Drawing.
Whilst every effort has been made to ensure the photo accurately depicts the condition of the book, the colour and imperfections may vary slightly from the images.
Acknowledgement of Country
Little Modern Reader acknowledges the Gadigal people of Eora nation, the traditional custodians of the land where we work and live. We pay our respects to Elders past, present and emerging. We celebrate the stories, culture and traditions of Aboriginal and Torres Straight Islander Elders of all communities who also work and live on this land.
Sydney, NSW